Flexible Self Storage Solutions
At Stack's Self Storage in Randall, MN you can rent storage units by the DAY or by the MONTH, we are all about being flexible for your needs.
Whether you're moving and simply need a temporary storage option, or lack garage space and need a long-term storage solution, whatever the reason we've got the space. From smaller units for personal belongings to drive-thru units for easily storing cars, ATVs, and boats, we have options available to fit your needs.
Available Unit Sizes
All of our storage units at Strack's Self Storage are convenient drive up garage-style units, making it easy to unload and reload items as needed. We maintain units with 10-foot wide by 9-foot high overhead doors, making it easy to store boats and other larger items.
8x10 | 8x12 | 10x10 | 8x20 | 10x24 | 10x25 | 10x28 | 11x25 | 11x50 (Drive Thru)
---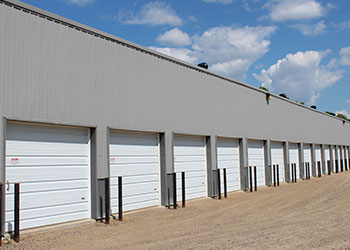 Personal Storage
At Strack's Self Storage we have storage solutions to accommodate any need – from storing personal belongings due to an upcoming move, to providing the storage space that you simply don't have in your current home or apartment. Whether it's a knick-knack collection, seasonal clothing, yard care equipment, furniture, motorcycle, ATV, or boxes full of random items, we can keep your belongings safe. We have 20+ years of secure storage experience to dedicate to the safe keeping of your personal possessions.
---
Boat Storage
Conveniently located off US HWY 10 in Randall, MN we're right on the way to the lakes up north. In fact we're just 10 miles from the Lincoln Lakes Area, 30 miles from the Brainerd Lakes Area, and minutes from the Mississippi River boat access in Little Falls. Along with our close proximity to some of the best fishing and boating spots throughout the area, we also maintain convenient drive-thru units with 10-foot wide by 9-foot tall overhead doors. When it comes time to grab your boat – jet ski, canoe or kayak – you'll be able to back-in with ease, hook up and go; and when the day is over, simply pull in, unhook and drive out.
At Strack's we also provide you with the flexibility to come and go whenever it works for you – 24/7. Get your boat at 4am for an early morning walleye outing, drop it off at 10pm after a long day of boating – it's your watercraft, use it when you want to.
Store with us for the long winter months or just for those months when you can enjoy fun-in-the- sun out on the water. If you live in Little Falls, Cushing, or the Lincoln Lakes Area with less-than-ample storage space for your watercraft, then Strack's Self Storage is the perfect solution for you. Contact us to learn more about our boat / watercraft storage solutions and unit availability.
---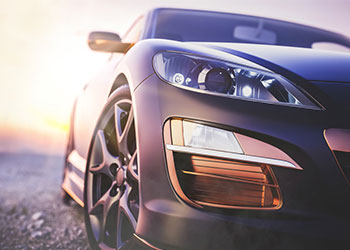 Vehicle Storage
We understand that a vehicle – car, truck, SUV, motorcycle, snowmobile, etc. – is a large investment, and keeping it just anywhere isn't ideal. That's where our secure storage units come into the picture. When it's the wrong season, not being used, or being kept for future endeavors, let us keep it safe for you. Safe from rain, snow and hail; safe from damaging sun rays; safe from falling objects and away from nearby day-to-day activity; just safe. At Strack's we offer various sized units, all with cement floors and overhead garage-style doors capable of accommodating any sized car, truck or recreational vehicle. Contact us to discuss your vehicle storage needs.
---
FAQs About Our Self Storage Facility
Do you have mice?
NO! We work diligently to maintain clean and secure facilities to deter all rodents, this includes proper seals on overhead doors, thoroughly cleaned empty unites, and well-manicured grounds.
Can I rent for only two weeks?
YES! In fact, when you opt to work with us as your self storage partner you have the flexibility to rent for one day, two weeks, a full month, and so on. We want to meet your storage needs, regardless of how long or short that may be.
Can I hang shelving?
YES! You're renting the unit to meet your storage needs, if that requires secure shelving to safely store your belongings we completely understand.
Do you have units with electricity?
YES! However, units with electrical hook-up are reserved for customers renting for the purpose of storing their boats. The electrical hook-up is supplied as means to charge batteries and other marine devices in between boating / fishing outings.
Do I have to pay a deposit?
YES… a $25 deposit is required to obtain the security key needed to open your unit. The deposit is refunded when your rental term is up and you return the key.
Do you insure our belongings?
NO. We operate very secure storage facilities; even so, natural weather-related events do happen. We encourage you to purchase insurance for your belongings through your insurance agent.
Are there certain items that I'm prohibited from storing?
YES. There are a number of items that we prohibit from storing strictly for safety reasons. Contact us for more information related to prohibited items.